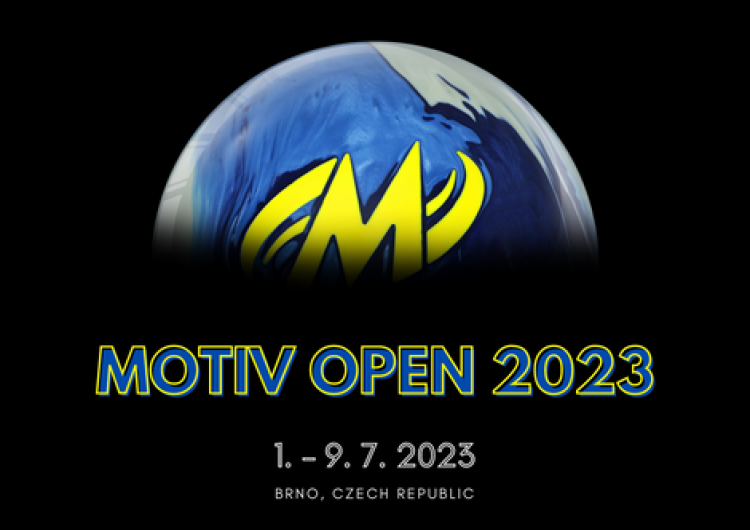 Brno CZE
22 weeks ago
Contact person of event: Ivan Burian
+420 602 709 496
info@probowling.cz
Motiv Open 2023
Description
ProBowling Hustopeče z.s. zve všechny hráče bowlingu na 4. ročník mezinárodního turnaje MOTIV OPEN.
Propozice turnaje, rozpis jednotlivých rund a výher naleznete níže nebo na webu www.motivbowlingbrnoopen.eu
Speciální nabídka ubytování pro účastníky turnaje ZDE

Mazací model >> NORTHROCK MEDIUM
-----
ProBowling Hustopeče z.s. invites all bowling players to the 4th year of international tournament MOTIV OPEN.
Tournament proposition, squads time-table and awards overview can be found below or on the website www.motivbowlingbrnoopen.eu
Special accommodation deal for the tournament participants HERE

Oil pattern >> NORTHROCK MEDIUM